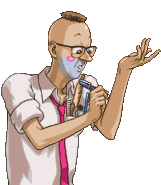 You are starting a brand new article!
This page doesn't exist yet, but you can create it now! To create the page, start typing in the box below.
Check out Help:Editing and Ace Attorney Wiki's manual of style for more information on how to edit wiki pages.
A page/category that you want to make may have been created and subsequently deleted already. You may want to check out the deletion log and the talk page archive to see what has been deleted and why.
If you know what sort of article you are creating, then feel free to click a button to create an outline for your page:
Don't forget to categorize this article by adding [[Category:(Category name)]] to the bottom of the page! A list of categories can be found on Special:Categories.
If you are here by mistake, just click your browser's back button.
Warning: You are not logged in. Your IP address will be publicly visible if you make any edits. If you log in or create an account, your edits will be attributed to your username, along with other benefits.