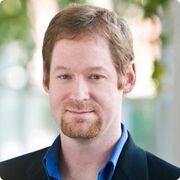 Ben Judd (born October 25, 1974 in Centerville, Ohio) is the former head of globalization for Capcom Japan. He is a video game producer and former translator / voice actor for the same company. He is also given much recognition for being a major figure in the revival of the Bionic Commando franchise, a classic video game series known for its unique swinging mechanics and lack of a jump button.
Judd has contributed his voice to various roles for Capcom, including the English voice of Phoenix Wright in the Ace Attorney series.
Judd worked on the translation staff and localization teams of Dead Rising, Onimusha 3: Demon Siege, and as far back as P.N.03 and the original Viewtiful Joe. He also worked as a voice actor on the English versions of Onimusha 3: Demon Siege, God Hand, and Resident Evil: Outbreak.
His first released title as a producer, Bionic Commando Rearmed, reportedly sold over 130,000 digitally distributed copies across three platforms (Xbox 360, PlayStation 3 and PC) during the launch week. However, his big budget follow-up Bionic Commando for the Xbox 360 and Playstation 3 (20 million USD according to the development studio's CEO), was a major financial flop, selling only 27k in the first month.
Judd left Capcom in 2011 to head a Japanese base of operations for the agency Digital Development Management.[1] He helped organize the Kickstarter campaigns for Mighty No. 9 in August 2013 and Bloodstained: Ritual of the Night in May 2015. Mighty No. 9 garnered increasingly negative attention in the years leading up to its release, which culminated in a livestream right before the release date where Judd famously said, "It's better than nothing."[2]
In 2017, he became one of the founders of Dangen Entertainment, comprised of industry veterans with years of experience across marketing, translation, and game publishing, which aids indie developers looking to expand their games' audiences with a Japanese release.[3]
In August 2019, Ben Judd was accused by a game designer of having used inappropriate language and of sexually harassing them. They also accused Judd of exposing himself in public and for harassment of women. In November 2019, an anonymous designer who worked with Dangen accused him of predatory behavior and violations of non-disclosure agreements, as well as negligent behavior when handling the release of certain games. Another anonymous source had reason to believe the allegations, and suspected that their prominence prevented people from speaking up about it.[4] Following these and other allegations, Judd resigned from his positions at Dangen Entertainment, Digital Development Management, and the BitSummit board of directors.[5]
References
Edit
Community content is available under
CC-BY-SA
unless otherwise noted.