This article contains information from the unofficial English translation patch for Gyakuten Kenji 2.
Owing to the lack of an official translation of the Japan-only Gyakuten Kenji 2, the information and names in this article come from the unofficial English translation patch known as Ace Attorney Investigations: Miles Edgeworth: Prosecutor's Path. More information on this can be found here.
If you have personal experience with the item of media in question, you can help the Ace Attorney Wiki by improving on this article. Please heed the manual of style when adding information.
Coldkiller X is a potent cold medicine made by the Master Group pharmaceutical institute. A bottle appeared as evidence in the trial of Phoenix Wright for the murder of Doug Swallow.
Feenie's cold
Edit
Main article: Turnabout Memories
While they were both studying at Ivy University, Dahlia Hawthorne attempted to kill Phoenix Wright with his own bottle of Coldkiller X by mixing in some poison she had stolen from the pharmaceutical department. Her reason for doing so was in order to regain her bottle necklace, which was evidence from her poisoning of Diego Armando.
Coldkiller X was also present in the Zodiac Art Gallery's infirmary.
Other languages
Edit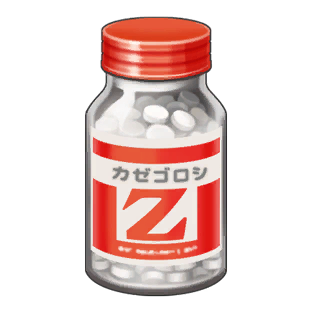 Community content is available under
CC-BY-SA
unless otherwise noted.