We need more pieces to finish this puzzle.
This article is under construction. While it is not short, it still needs expansion as outlined in the manual of style. The article most likely needs expansion near the end of the tagged section or sections.
The Los Angeles District Court is a courthouse housing several courtrooms and defendant lobbies. It is an important location for local defense attorneys and prosecutors such as Phoenix Wright, Miles Edgeworth, Apollo Justice and Athena Cykes, being the place in which all lower-level criminal trials and civil trials occur. The District Court has been the scene of at least four murders: the DL-6 Incident in which Gregory Edgeworth was killed, the murders of Byrne Faraday and Mack Rell, and the murder of Candice Arme. It was also where Dahlia Hawthorne attempted to murder Diego Armando, as well as the scene of a number of other violent assaults on defense attorneys. Perhaps most notable was the bombing of Courtroom No. 4 in December 2027 that reduced said courtroom to ruins.
A perfect record shamed
Main articles: IS-7 Incident and DL-6 Incident
In 2000, veteran prosecutor Manfred von Karma was put in charge of proving the guilt of Issei Tenkai, a famous television chef who had been accused of murdering another chef called Isaku Hyōdō. Von Karma was infamous for his questionable tactics in court, such as presenting falsified/illegal evidence and rigging witness testimonies. However, it would be chief prosecutor Bansai Ichiyanagi, without von Karma's knowledge, who would blackmail the elderly coroner Otome Itami into creating a forged autopsy report that would support Tenkai's guilt. Von Karma presented this in court in December 2001, but Tenkai's defense attorney, Gregory Edgeworth, had also been investigating and knew for a fact that the body was unaccounted for; thus there shouldn't have been an autopsy report at all. Edgeworth pointed this out in court, and von Karma was, for the first and only time in his career, penalized.
Once the trial ended, Gregory Edgeworth, his young son Miles, and a court bailiff by the name of Yanni Yogi took the courthouse elevator. However, a power outage struck the building, leaving the Edgeworths and Yogi trapped. After five hours, when the air thinned to unbearable amounts, Yogi started to attack Gregory in desperation. Miles grabbed the bailiff's pistol, which had fallen out of its holster, and threw it at the wrestling men to try and force the man away from his father. The gun went off and the bullet went through the window of the elevator. Manfred von Karma had been stumbling blindly around for some time, trying to find his way out of the building during the blackout. At the moment that von Karma was in front of the elevator, the bullet flew out and hit him. The power then came back on, and the elevator door opened to reveal the three figures inside who had passed out from oxygen deprivation and the gun on the floor. Von Karma saw his chance for revenge and killed the defense attorney who had wronged him.
Due to a lack of decisive evidence, the police contacted Misty Fey, a powerful spirit medium, to channel Gregory Edgeworth's spirit. Since the defense attorney had not seen the man who had killed him, he instead pointed to Yogi as the culprit, as the only other option he could think of was that his son was responsible. However, Yogi and his defense attorney managed to get a temporary insanity plea, and Yogi was let go, leaving the case (known by the police as the DL-6 Incident) unresolved for 15 years.
A double murder in the courthouse
Main article: Turnabout Reminiscence
In 2012, Mack Rell was hired to silence Deid Mann, an employee of the Cohdopian Embassy who had been scheduled to testify about the activities of a certain international smuggling ring. If caught, Rell was under orders to claim to be the "Great Thief" known as the Yatagarasu. This he did, but he did not recognize the Yatagarasu's calling card, which made his claim suspicious. Rell hired Calisto Yew as his defense lawyer, who instructed him to accuse the prosecutor, Bryne Faraday, of being the Yatagarasu in exchange for an acquittal. Rell did as Yew said, and in light of his claims, the presiding judge decided that Faraday was no longer fit to prosecute.
The judge called a one hour recess to prepare a substitute prosecutor. The man chosen was Miles Edgeworth, whom Manfred von Karma had taken under his wing after the DL-6 Incident. However, proceedings came to a abrupt halt when both the defendant and the prosecutor were found dead in Defendant Lobby No. 2. Initially, two police detectives, the veteran Tyrell Badd and rookie Dick Gumshoe, were to be the chief investigators, but von Karma used his authority as a "perfect" veteran prosecutor to override Badd and place Edgeworth and his own daughter Franziska von Karma at the head of the investigation. At first, Gumshoe was the prime suspect, but Edgeworth was able to establish an alibi for Gumshoe and went on to confront Calisto Yew, whom he suspected to be the real killer. Edgeworth cornered Yew, but she pulled out a gun and managed to escape, despite being pursued by Badd. Yew would not be brought to justice until seven years later.
Courtroom rules
This article contains information about Ace Attorney media that has been
recently released and thus likely contains spoilers!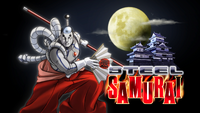 The information in this article comes from a game, demo, or other media that has been recently released worldwide. This article may need input from an editor who has personal experience with the media in question. If you have, you can help the Ace Attorney Wiki by expanding this article. Please heed the manual of style when adding information.

Readers of this page should be aware that this article likely contains MAJOR SPOILERS concerning the media in question.

You have been warned!
Some of the procedural rules that are referenced include infractions for the following:
Badgering a witness
Leading the court
Presenting illegal evidence
However, these rules are enforced inconsistently if at all. In particular, many prosecutors and witnesses use threats and intimidation tactics to get the judge to do what they want, even though these behaviors would fall under leading the court. Individuals whose behavior ought to be punished but are not include:
Judges can object (normally feebly and to little effect) to such instances, usually by requesting that a court bailiff intervene. One ruling that was strictly enforced was to prevent a clown from telling bad jokes.
Mecha?
There is a model of the courthouse inside the 3rd Floor Lobby. The model's creator spent as much money to build the model as it took to build the courthouse itself. Although subsequently fired, he was later seen talking to his son about a hidden mechanism built into the courthouse. Since hands and a face can be seen when looking into the model, this might be hinting at the model being a disguised robot.
Localization note
Since the English localizations of the games take place in Los Angeles, California, the District Court may be intended to be one of the two Federal District Courts for the Western District of California.
Gallery
Community content is available under
CC-BY-SA
unless otherwise noted.