This article contains information about Ace Attorney media that has been
recently released and thus likely contains spoilers!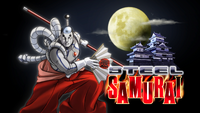 The information in this article comes from a game, demo, or other media that has been recently released worldwide. This article may need input from an editor who has personal experience with the media in question. If you have, you can help the Ace Attorney Wiki by expanding this article. Please heed the manual of style when adding information.

Readers of this page should be aware that this article likely contains MAJOR SPOILERS concerning the media in question.

You have been warned!

Episode 9: Festival Fever is the ninth special episode for Professor Layton vs. Phoenix Wright: Ace Attorney. Preparations are under way for Labyrinthia's fire festival (with precautions taken to avoid a repeat of the Legendary Fire), with the Vigilantes helping to set things up.
This special episode lacks the fourth wall breaking by characters present in the majority of the special episodes, but still features next to no gameplay, with the exclusion of one new puzzle.
References to popular culture
When Shakey comments on the nice day, he finishes up by saying "My body is ready." This is likely a reference to the "my body is ready" meme that originated from a comment by Reggie Fils-Aimé, president of Nintendo of America, during a live demonstration of the fitness game Wii Fit at the company's 2007 E3 press conference.
Pleeeeeeeease expand meeeeeeee!
This article is a stub or is otherwise incomplete. You can help the Ace Attorney Wiki by expanding it.
Community content is available under
CC-BY-SA
unless otherwise noted.