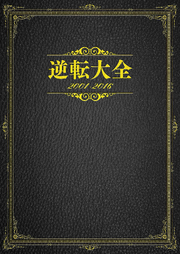 Gyakuten Taizen 2001-2016 (Turnabout Encylopedia) is a 336-page Japanese language Ace Attorney encyclopedia that was released on March 21, 2017 to commemorate the series' 15th anniversary. It has not been released outside of Japan.
The book covers all canon Ace Attorney games and episodes, from the original Game Boy Advance release of Gyakuten Saiban in 2001 to Gyakuten Saiban 6 in 2016 (with the notable exception of Turnabout Time Traveler).
Pleeeeeeeease expand meeeeeeee!
This article is a stub or is otherwise incomplete. You can help the Ace Attorney Wiki by expanding it.
Community content is available under
CC-BY-SA
unless otherwise noted.