Herman Crab is a veterinarian wearing a penguin mask and has a penguin named Sniper in his hair.
Name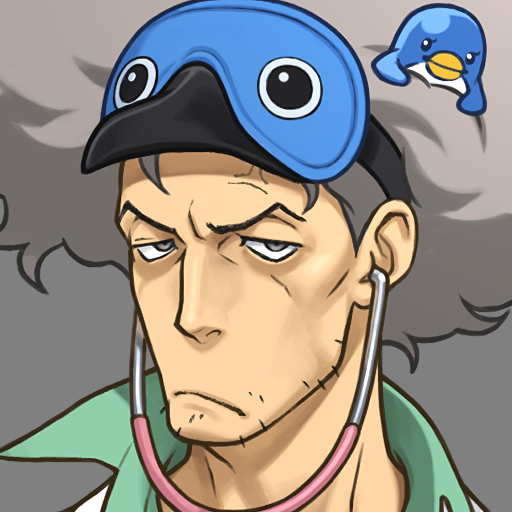 "Su" (巣) means "nest" and "gomori" comes from "komori" (子守), which means "to babysit".
"Gaku" means "to learn".
His English name "Herman Crab" is a play on the crustacean "Hermit Crab", possibly due to Dr. Crab living at the Aquarium in his laboratory.
Development
Pleeeeeeeease expand meeeeeeee!
This article is a stub or is otherwise incomplete. You can help the Ace Attorney Wiki by expanding it.