This article contains information about Ace Attorney media that has been
recently released and thus likely contains spoilers!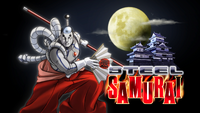 The information in this article comes from a game, demo, or other media that has been recently released worldwide. This article may need input from an editor who has personal experience with the media in question. If you have, you can help the Ace Attorney Wiki by expanding this article. Please heed the manual of style when adding information.

Readers of this page should be aware that this article likely contains MAJOR SPOILERS concerning the media in question.

You have been warned!
Hugh O'Conner is a cool-headed and confident third-year student at Themis Legal Academy, where he is studying to become a defense attorney. Often seen reading through the Six Laws Compendium, he is considered a genius by many of his fellow students, since he is deemed a perfectionist by his perfect scores. O'Conner is considered an ace of the school's archery club and normally carries a bow around with him.
However, he has a habit of looking down on others and is said to point an arrow at those who oppose him. He is friendly with judge student Juniper Woods, and there are rumors at the school that he is involved in a love triangle for her affections with hot-headed prosecutor student Robin Newman.
Name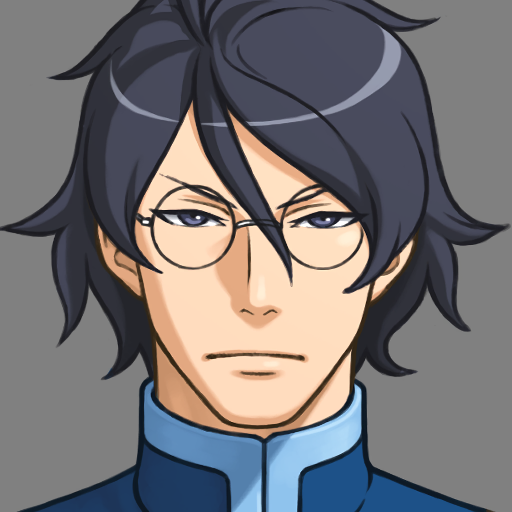 His Japanese family name comes from the word "shizuka" (静か/閑か), meaning "quiet" or "peaceful". Part of his name also contains the word "ya", meaning "arrow", referring to him being skilled at archery.
"Rei" (冷), his Japanese given name, means "cold" or "zero", referencing the fact that his test scores are artificially inflated and his lowly job as a construction worker. "Rei" is also part of the term "reisei" (冷静), which means "calm" or "composure", referencing his supposedly cold personality.
The "O" in his name can be seen as the number zero, referring to his less than stellar scores, and Conner refers to Means being conned into raising O'Conner's scores.
Hugh derives from Hugo, a name which commonly means "intelligence." His full name also sounds similar to the phrase "you're a goner".
Development
O'Conner and Newman are polar opposites in personalities and the color of their uniforms. It is a common theme in popular culture for two linked individuals to have one have a red color scheme and the other a blue color scheme. The red individual tends to be extroverted, hot-blooded, and enthusiastic, while their blue opposite tends to be more introverted, intellectual, and proud.
Pleeeeeeeease expand meeeeeeee!
This article is a stub or is otherwise incomplete. You can help the Ace Attorney Wiki by expanding it.