Line 37:
Line 37:
 

* Iris Watson is a modification of the literary character of [[wikipedia:Dr. Watson|Dr. John Watson]], who is the close friend, assistant, and sometime flatmate of [[wikipedia:Sherlock Holmes|Sherlock Holmes]] in [[wikipedia:Arthur Conan Doyle|Arthur Conan Doyle]]'s original novels.

 

* Iris Watson is a modification of the literary character of [[wikipedia:Dr. Watson|Dr. John Watson]], who is the close friend, assistant, and sometime flatmate of [[wikipedia:Sherlock Holmes|Sherlock Holmes]] in [[wikipedia:Arthur Conan Doyle|Arthur Conan Doyle]]'s original novels.

 

* Iris Watson was described to [[Kazuya Nuri]] as a "genius girl". Nuri worked gothic and mad scientist elements into her design to illustrate this. She and [[Sherlock Holmes]] were designed to look good on the screen together.<ref>Ash. [http://forums.court-records.net/viewtopic.php?f=31&t=31283 Capcom Legends interview with Nuri (art director DGS)]. [http://forums.court-records.net/ Court Records Forums]. Retrieved 2015-08-11.</ref>

 

* Iris Watson was described to [[Kazuya Nuri]] as a "genius girl". Nuri worked gothic and mad scientist elements into her design to illustrate this. She and [[Sherlock Holmes]] were designed to look good on the screen together.<ref>Ash. [http://forums.court-records.net/viewtopic.php?f=31&t=31283 Capcom Legends interview with Nuri (art director DGS)]. [http://forums.court-records.net/ Court Records Forums]. Retrieved 2015-08-11.</ref>

−

* Iris's World's Fair outfit appears very similar to the head of [[wiki:Mickey Mouse]], though this is likely a coincidence.{{stub}}

+

* Iris's World's Fair outfit appears very similar to the head of [[wiki:Mickey Mouse]], though this is likely a coincidence.{{stub}}

 
 
 

==References==

 

==References==
---
Revision as of 01:10, 10 December 2017
This article contains information about Ace Attorney media that has been released only in Japan.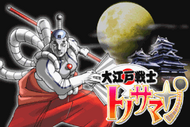 The information in this article comes from a game, demo, or other media that has been released in Japan, but not in any predominantly English-speaking country. The subject of this article has not been officially revealed for English versions of this media. English versions of this content are only available through unofficial translations. More information on this can be found here.
If you have personal experience with the item of media in question, you can help the Ace Attorney Wiki by improving on this article. Please heed the manual of style when adding information.
For other characters called Iris, please see Iris (disambiguation).
Because see. I am a Wastie too!
— The Adventure of the Clouded Kokoro
Iris Watson (nee Van Zieks) is a child prodigy who lives with the renowned detective Sherlock Holmes. Despite being only ten years old, she is the author of The Adventures of Sherlock Holmes series of novels.[3] She also holds a medical PhD.
Meeting the Orient fans
Main articles: The Adventure of the Runaway Room and The Adventure of the Clouded Kokoro 
Investigation with Naruhodō
Main article: The Adventure of the Unspeakable Story
Development
Iris Watson is a modification of the literary character of Dr. John Watson, who is the close friend, assistant, and sometime flatmate of Sherlock Holmes in Arthur Conan Doyle's original novels.
Iris Watson was described to Kazuya Nuri as a "genius girl". Nuri worked gothic and mad scientist elements into her design to illustrate this. She and Sherlock Holmes were designed to look good on the screen together.[4]
Iris's World's Fair outfit appears very similar to the head of Mickey Mouse, though this is likely a coincidence.
Pleeeeeeeease expand meeeeeeee!
This article is a stub or is otherwise incomplete. You can help the Ace Attorney Wiki by expanding it.
References
Community content is available under
CC-BY-SA
unless otherwise noted.