You may be looking for the downloadable special episode of the same name in Professor Layton vs. Phoenix Wright: Ace Attorney.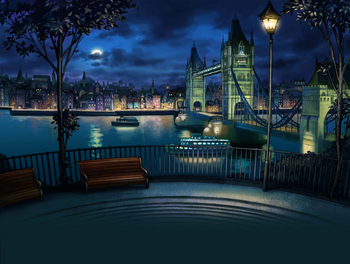 London is the capital city of England and the United Kingdom, as well as being the most populous region, urban zone, and metropolitan area in the United Kingdom. Standing on the River Thames, London has been a major settlement for two millennia, its history going back to its founding by the Romans, who named it Londinium.
London is home to Professor Hershel Layton and Luke Triton, as well as being the jurisdiction of Inspector Chelmey and Constable Barton.
Espella and the Great Witch
Edit
Main article: On a Dark and Stormy Night
Pleeeeeeeease expand meeeeeeee!
This article is a stub or is otherwise incomplete. You can help the Ace Attorney Wiki by expanding it.
Community content is available under
CC-BY-SA
unless otherwise noted.