This article contains information about Ace Attorney media that has been
recently released and thus likely contains spoilers!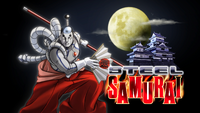 The information in this article comes from a game, demo, or other media that has been recently released worldwide. This article may need input from an editor who has personal experience with the media in question. If you have, you can help the Ace Attorney Wiki by expanding this article. Please heed the manual of style when adding information.

Readers of this page should be aware that this article likely contains MAJOR SPOILERS concerning the media in question.

You have been warned!
We need more pieces to finish this puzzle.
This article is under construction. While it is not short, it still needs expansion as outlined in the manual of style. The article most likely needs expansion near the end of the tagged section or sections.
Note: The editor who added this tag has specified the following areas of improvement: Needs character infobox.
Maria Mitchell is an American from Massachusetts. She is credited as the first ever person to discover a new comet with the use of a telescope. The award Mitchell won was offered by Fredrick VI of Denmark. His son, King Christian VIII of Denmark, announced the reconsideration of the rightful winner, following a petition from Harvard President, Edward Everett. Other competing claims include one from William Rutter Dawes. Christian VIII's decision was featured in a London News article right next to an article featuring Barok van Zieks's ambush.
Name
[
]
Maria Mitchell was an real-life astronomer. The event of her being awarded by King Christian VIII is similar to what is described in-game; in real life the award was presented in 1848.