This article contains information about Ace Attorney media that has been
recently released and thus likely contains spoilers!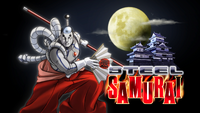 The information in this article comes from a game, demo, or other media that has been recently released worldwide. This article may need input from an editor who has personal experience with the media in question. If you have, you can help the Ace Attorney Wiki by expanding this article. Please heed the manual of style when adding information.

Readers of this page should be aware that this article likely contains MAJOR SPOILERS concerning the media in question.

You have been warned!
Robin Newman is a third-year student at Themis Legal Academy where she is studying to become a prosecutor. Newman is hot-headed and tends to express herself by shouting. As a member of the fine arts club, she is proud of her skill with ceramics. However, if she finds one of her pieces lacking, she will simply get rid of it. She is friendly with judge student Juniper Woods, and there are rumors at the school that she, known as male at that time, is involved in a love triangle for her affections with cool-headed defense attorney student Hugh O'Conner.
Newman was known as a male student in the academy but in court, Athena Cykes reveals that Newman is female.
Personality
When Newman was first introduced, she was shown to be extremely hot-headed and frequently expressed herself by shouting (something shocking even Apollo Justice). She appeared to be something of a perfectionist and tended to get quite emotional when things didn't go her way. Although she retained a lot of these traits once her true gender was revealed, she became much more playful and cheery, frequently spelling out certain words in a teasing manner. She still remained extremely emotional, crying and even fainting after being revealed to be a prime suspect for the case she was involved in.
Newman also had a rather rough-ish voice, sounding very much like a young boy, even when revealed to be a girl.
During Turnabout Academy, Robin reveals that she'd rather be an artist than a prosecutor when Athena consults Robin about hiding her gender, but that quickly changes later when the verdict of the case was given out. She also states that "Art is about the YOLO" when Athena asks her why she'd rather be an artist than a prosecutor.
Name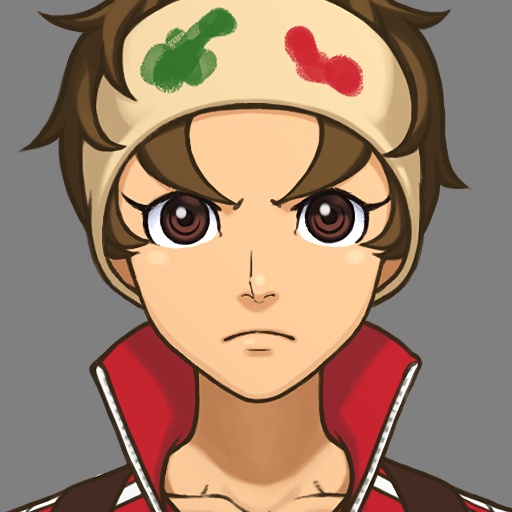 Her Japanese family name "Chishio" (血潮/血汐) means "blood circulating within the body", a phrase often used to signify hot-bloodedness.
"Atsui" (熱い), her Japanese given name, means "hot". "Atsui" also is part of the term "atsuinaka" (熱い仲), which means "being in love".
Her Western surname is "Newman", which is appropriate, as she theoretically became a "new man" when her parents forced her to hide her gender.
Her English name Robin is an androgynous name. This is the second time Ace Attorney has done this. However unlike the first time this was made because Robin was forced to be raised like a boy.
Development
O'Conner and Newman are polar opposites in personalities and the color of their uniforms. It is a common theme in popular culture for two linked individuals to have one have a red color scheme and the other a blue color scheme. The red individual tends to be extroverted, hot-blooded, and enthusiastic, while their blue opposite tends to be more introverted, intellectual, and proud.
Pleeeeeeeease expand meeeeeeee!
This article is a stub or is otherwise incomplete. You can help the Ace Attorney Wiki by expanding it.