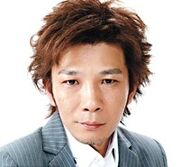 Shunsuke Sakuya (咲野俊介 Sakuya Shunsuke; born May 20, 1965 in Miyazaki, Japan) is a Japanese voice actor occasionally credited as Shusuke Sakino. He has voiced a number of roles in anime and video games.
Sakuya provided the Japanese voice of Simon Blackquill in Phoenix Wright: Ace Attorney: Dual Destinies.
External links
Edit
Pleeeeeeeease expand meeeeeeee!
This article is a stub or is otherwise incomplete. You can help the Ace Attorney Wiki by expanding it.
Community content is available under
CC-BY-SA
unless otherwise noted.