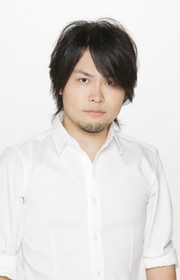 Takayuki Kondō (近藤 孝行 Kondō Takayuki, born June 5, 1978 in Tottori Prefecture, Japan) is a Japanese voice actor affiliated with Air Agency who has had voice roles in anime, video games, and tokusatsu.
Kondō voices defense attorney Phoenix Wright in the Japanese version of Phoenix Wright: Ace Attorney: Dual Destinies and Phoenix Wright: Ace Attorney: Spirit of Justice, as well as in various promotional trailers for previous games in the series.
External links
Edit
Pleeeeeeeease expand meeeeeeee!
This article is a stub or is otherwise incomplete. You can help the Ace Attorney Wiki by expanding it.