The penguin
Edit
He is obviously a parody of Batman´s villain the penguin. Should be mentioned.93.128.94.226 21:01, July 21, 2014 (UTC)
As one might say to a creationist: Luke Atmey didn't evolve from Penguin. They share the same ancestor (i.e. the archetype of a funny-looking evil mastermind with a monocle and exaggerated facial features). capefeather (talk) 21:15, July 21, 2014 (UTC)
Masturbation
Edit
Look at these two sprites: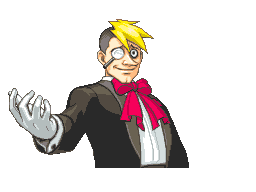 and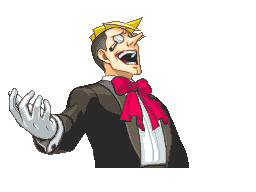 I can't help but think that he masturbates with his left hand. Thoughts? Nadare (talk) 06:47, July 28, 2014 (UTC)
Track title policy
Edit
While we're implementing music localizations, how about we make a policy page that can be easily remembered and linked to? I can't seem to find the discussions anymore... capefeather (talk) 20:56, July 31, 2014 (UTC)
Community content is available under
CC-BY-SA
unless otherwise noted.